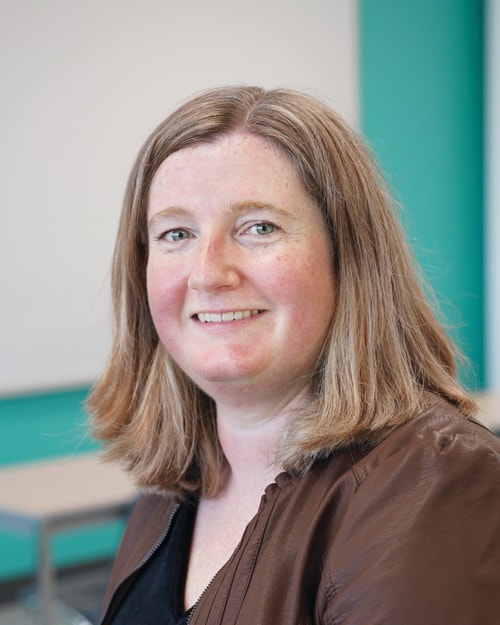 Nicole Detlor, M.Sc., P.Eng.
Director, Conestoga Food Research & Innovation Lab
Nicole Detlor is the director of the Conestoga Food Research and Innovation Lab (CFRIL) at Conestoga College. Nicole has an innovation, product development, quality, and regulatory background with over 20 years in the food industry.  In her role at CFRIL Nicole connects industry partners with the technical expertise of the research lab, builds collaborative relationships, and supports the overall strategy of CFRIL with the team.
She holds a Bachelor of Science in Engineering from University of Guelph focused on food processing and a Master of Science in Engineering focused on novel control systems, drying and machine vision for the food industry.  Nicole has been a registered professional engineer in Ontario since 2006.
At Dawn Foods, an international bakery manufacturing and distribution company, Nicole led the product development focus of the implementation of product life cycle software and associated processes for North America (Canada, USA & Mexico).  She also led technical projects including product matching and cost reduction for large industrial bakery & food service customers working directly on-site to support commercialization.
Nicole was a technical lead during reformulation efforts after the listeria recall in 2008 at Maple Leaf Consumer Foods, improving the food safety of hundreds of products over a short timeline.  Nicole has worked on the application of high-pressure processing for shelf-life extension and food safety.  While working at a commercial bakery Nicole commercialized the grand prize-winning Recipe to Riches Luscious Lemon Pudding for Loblaws as seen on Food Network Canada.  She has also worked in thermal processing, launching products under the Del Monte brand.  Nicole started her career supporting novel applications of radio frequency heating in the food industry.
Connect with Nicole to discuss how CFRIL can support your business at ndetlor@conestogac.on.ca.